Meet our leadership
Say hello to the pastors of Newark Wesleyan Church. Got questions for us? Contact us by clicking here.
Rev's Tori & Steven Covington | Co-Lead Pastors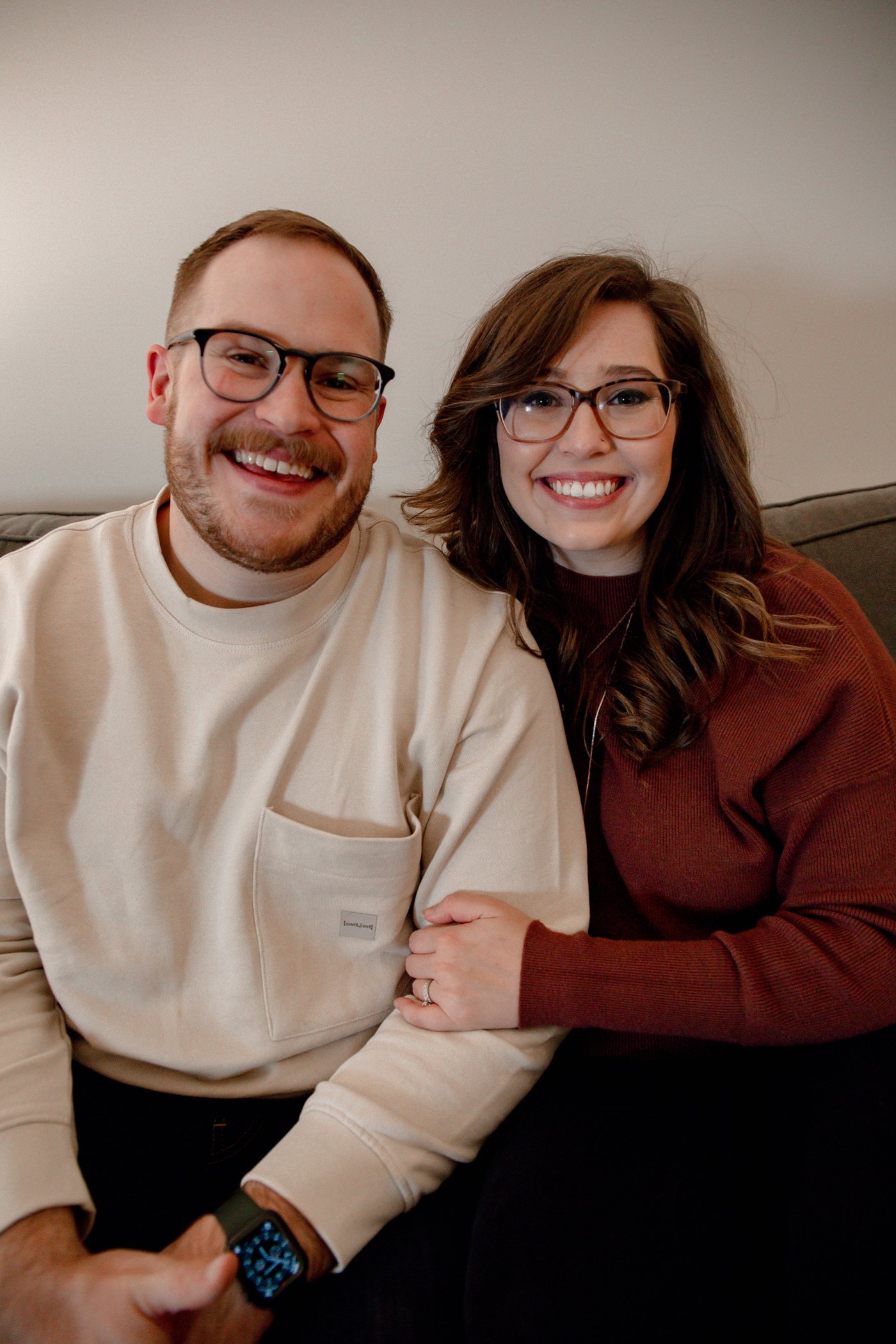 After graduating from Indiana Wesleyan University with their ministry degrees, Tori & Steven went to Atlanta, Georgia to work together at 12Stone church. They spent almost 5 years being trained in ministry, getting experience in everything from pastoral care, organizational leadership, and discipleship. Both Tori & Steven have a passion for the community of Newark, and hope to see everyone know and understand the love of God.
A little more about Steven...
You'll likely see Steven working closely with our Church volunteers and talking with guests in the lobby on Sundays. He shares the preaching and leadership responsibility of the Church. Steven is really excited to be a dad, and loves spending time with Tori, babies Laurel & Levi, and their dogs - Murphy and Mose. He enjoys playing games, watching movies, and being outdoors!
A little more about Tori...
You'll likely see Tori leading worship every week, as well as sharing the preaching and leadership responsibilities of the church. She loves anything crafty and showing off picture of her kids.